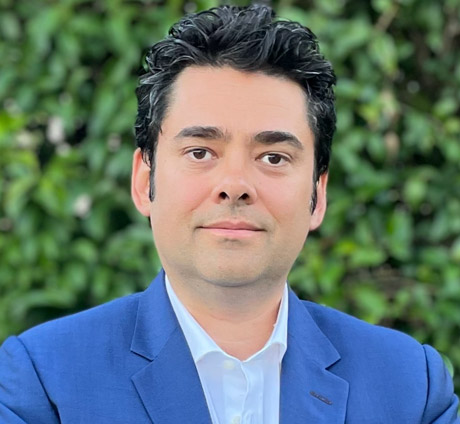 "Affluent Medical's ambition is to become, thanks to its major innovations, a future global player in medtech specializing in urology and cardiology"
Read the message from Sébastien Ladet, Ph.D., Chief Executive Officer
Madam, Sir, Dear investors,
Affluent Medical develops innovative prostheses, at a clinical stage, to treat urinary incontinence and mitral cardiac insufficiency.
Millions of people around the world are affected by these diseases, reducing their quality and life expectancy. Urinary incontinence affects more than 100 million adults over the age of 20 worldwide on its moderate to severe form1 and mitral cardiac insufficiency is a disease that affects more than 2% of the world's population.Our goal is to offer a solution to these millions of patients by developing innovative medical protheses, which have already demonstrated their effectiveness in pre-clinical and clinical studies.
These mini-invasive medical devices also have the advantage of simplifying the surgical procedure and reducing health care costs for the patient and for public health systems.
Our product portfolio now includes 3 innovative prostheses and one technology protected by 31 patent families in all our markets:
Artus: the first artificial sphincter that patients can activate via a remote control, for the treatment of moderate to severe urinary incontinence in men and women;
Kalios: the only prosthesis for mitral heart valve repair that allows for multiple post-operative readjustments via a transcatheter procedure without general anaesthesia;
Epygon: the only physiological cardiac bioprosthesis that mimics the native mitral valve and blood flow and can be implanted via minimally invasive procedures without an "open heart" surgery.
Initial development stages have been completed for these three products with major investments made and positive pre-clinical and clinical results already obtained.
In these fast-growing markets, particularly driven by longer lifespans, our industrial and commercial strategy will be based on own sales forces in key European countries (Germany, France, Italy, UK) and on commercial agreements with strategic partners and local distributors in the United States, China and the rest of Europe.
Our IPO will allow our medical devices to be quickly marketed with the first revenues generated from the sales of Kalios in Europe expected as early as 2024, after obtaining regulatory approvals.
We hope that this ambitious project, which aims to improve the quality and life expectancy of millions of patients worldwide, will convince you and that we will soon be able to count you among our shareholders.
Sébastien Ladet, Ph.D.
Chief Executive Officer
Documents relating to the General Shareholders Meeting of May 24, 2022:
8


march 08

Participation in Invest Securities BioMed Event, Salons Hoche, Paris
4


april 2022

Participation in Investor Access (Investor Access – Connecting Companies and Investors), Paris
5


april 2022

Participation in Small Cap Event, Paris
INFORMATION ON THE SHARE
IPO date: June 14, 2021
Label: AFFLUENT MEDICAL
ISIN Code: FR0013333077
Mnemonic: AFME
ICB classification: 4535 – Medical Equipment – 20102010 – Medical Equipment
Listing market: Euronext Paris

Distribution of capital as of 15 June 2021
(Total number of shares 18,163,802)
How to participate in the Annual General Meeting of Shareholders?
1. You wish to attend the Annual General Meeting
If your shares are registered, you will receive a summons file from CACEIS, the securities department of Affluent Medical. All you have to do is go to the Annual General Meeting of Shareholders, with an identity document. If your securities are bearer shares, you must ask your bank to immobilize your securities and go to the Annual General Meeting with a certificate of immobilization, which will allow you to take part in the vote of the resolutions.
2. You wish to vote by mail
You do not wish, or you cannot attend the Annual General Meeting. Three possible options for voting:
– Vote by mail by expressing your opinion on each of the proposed resolutions,
– Give power to the President,
– Or have you represented by another person.
Affluent Medical Securities Service: the securities department and the financial service of the shares of Affluent Medical are provided by:
CACEIS
ISSY-LES-MOULINEAUX
14 rue Rouget de Lisle
92862 Issy-les-Moulineaux Cedex 09
+33 1 57 78 00 00
INVESTOR RELATIONS CONTACTS