Mitral valve regurgitation
Mitral valve regurgitation involves leakage of blood back through the mitral valve each time the left ventricle contracts.
This can be a high-prevalence life-threatening disease that gradually leads to heart failure.
Mitral valve repair
KALIOS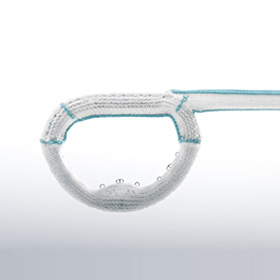 The device is in clinical development
Mitral valve replacement
EPYGON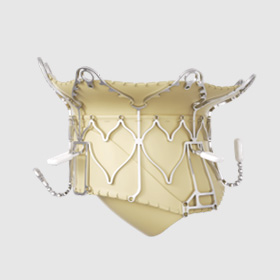 The device is in clinical development
Mitral valve regurgitation description
Anatomy of the heart and heart valves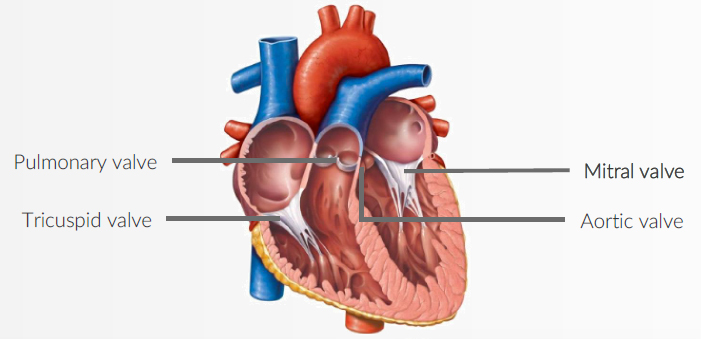 These valves can be damaged in several ways:
do not open sufficiently and prevent blood flow (stenosis): 46% of cases(1)
do not close properly (regurgitation): >12% of cases
both types of dysfunction: 42% of cases(2)
Mitral regurgitation occurs when the mitral valve no longer closes properly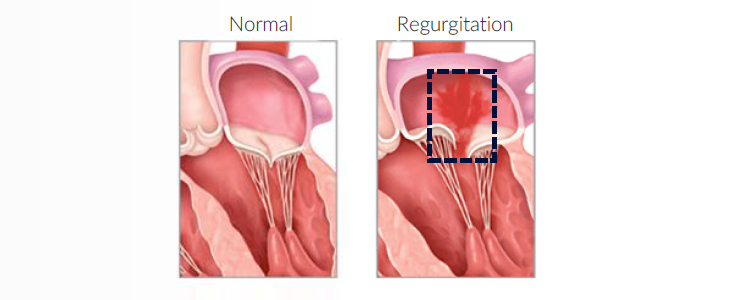 2 OPTIONS TO TREAT MITRAL REGURGITATION
Source(s): (1) Institut Mutualiste Montsouris – Pr François Laborde; (2) World Heath Organization – Health topics – Cardiovascular diseases – Overview; (3) S. Douedi – H. Douedi – Août 2020 « Mitral Regurgitation »; (4) Vuyisile T Nkomo, Julius M Gardin, Thomas N Skelton, John S Gottdiener, Christopher G Scott, Maurice Enriquez-Sarano : Burden of valvular heart diseases: a population-based study

Mitral valve repair and replacement
Where regurgitation is severe, surgery is necessary to repair or replace the mitral valve.
If it is feasible, mitral valve repair is the gold standard surgical option because it preserves the native valve and ensures better long-term results. The most common repair technique is the annuloplasty procedure involving the implantation of a device surrounding the mitral valve to reduce annular dilatation and draw the leaflets together to restore coaptation.
However, regurgitation can recur in 40% of patients within two years (Goldstein). In certain complex cases, residual regurgitation may occur immediately after surgery and, except in certain high-risk patients, further valve exploration must be.
Cardiovascular diseases are the number one cause of death globally, taking an estimated 17.9 million lives each year(1)
Mitral regurgitation affects over 2% of the total population and has a prevalence that increases with age(2)
Unmet needs as only 4% of the 4 million patients who suffer from severe mitral regurgitation undergo surgery(3)
The market of global transcatheter mitral valve repair and implantation is expected to growth by an average 14% to $ 4.7bn in 2027(4)
(1) World Health Organization
(2) Steven Douedi, Hani Douedi (August 2020)
(3) Company estimates
(4) Transcatheter Mitral Valve Implantation Market Size (Emergen Research, September 2020)