Mitral valve regurgitation, a Debilitating and Potentially Deadly Pathology.
Mitral regurgitation results in blood leaking through the mitral valve each time the left ventricle contracts.
This potentially deadly disease is highly prevalent, and eventually leads to heart failure.

A young grandmother and farmer in the Vosges region of France, M., at 65 years old,
runs out of breath more and more. It used to be just when she walked through her fields. Sometimes it's hard for her to breathe and her heart starts to beat wildly. She can no longer hike in the mountains to find mushrooms, just as she can no longer play ball with her grandchildren. Climbing stairs exhausts her. She decides to see a doctor and learns that one of the valves in her heart leaks. The mitral valve. It needs to be repaired quickly, by placing a ring that tightens around it. The surgery is major and long, longer than expected. Once the procedure is over, circulation returns and the heart closed again, the surgeon realises that there is still a leak. They have to perform a second round of open-heart surgery to adjust the ring again. The end result? A week of hospitalisation, a month of physiotherapy and five more months at a slow pace. Worst of all, and M. knows it, she's in a holding pattern. Her cardiologist carefully explained to her that the leak could return, requiring a new operation.

Retired, a highly committed volunteer at the Red Cross, P. is 75 years old.
He walks a lot and lives a perfectly healthy lifestyle – and is closely followed for mitral insufficiency. And since he presents a high surgical risk, he's never had open-heart surgery. Except that, recently his symptoms have worsened. His mitral insufficiency has turned into severe heart failure, which will only make things worse. He slows down, stops all activities and stays home. Until the horrible day where he has a heart attack. He's resuscitated but he can't be saved. His brain lacked oxygen for too long.
Like P. and M., 160 million people around the world suffer from mitral insufficiency, including 4 million who are seriously ill. Symptoms depend on how ill they are: shortness of breath after exercise or even when at rest, breathing difficulties, palpitations and cardiac rhythm disorders, chest pains, pericarditis. Without treatment, their condition can become life-threatening. The heart tires, leading to heart failure, which can cause death.
To improve their daily life and even save these patients, there are two solutions: repairing or replacing their mitral valve.
Both of these options are major and costly procedures: open-heart surgery with extracorporeal circulation, and post-operative followup that requires several months of recovery. Furthermore, with repair, new surgery is often required to adjust the prosthesis – or even replace the valve that has started leaking again.

Kalios™
Mitral valve repair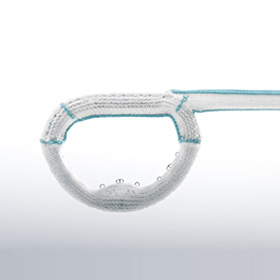 The device is in clinical development

Epygon
Mitral valve replacement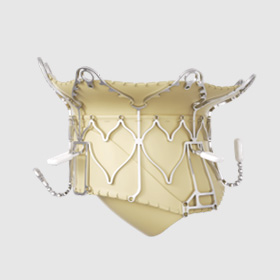 The device is in clinical development
Anatomy of the heart
and heart valves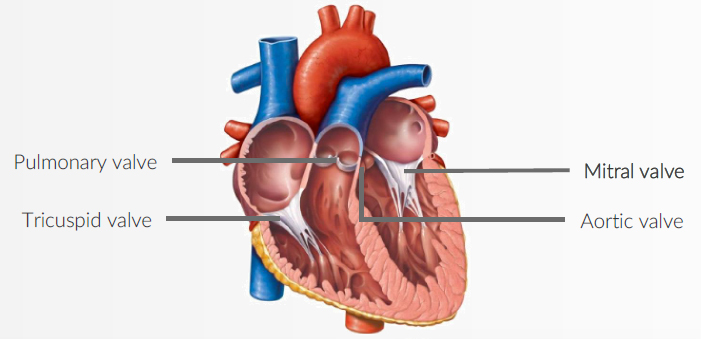 These valves can be damaged in several ways:
do not open sufficiently and prevent blood flow (stenosis): 46% of cases(1)
do not close properly (regurgitation): >12% of cases
both types of dysfunction: 42% of cases(2)
Insufficiency of the left ventricle leads to heart failure.
Mitral regurgitation occurs when the mitral valve no longer closes properly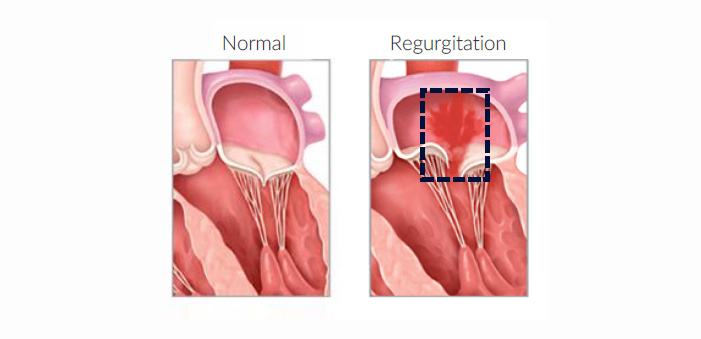 2 options to treat mitral regurgitation:
Source(s): (1) Institut Mutualiste Montsouris – Pr François Laborde; (2) World Heath Organization – Health topics – Cardiovascular diseases – Overview; (3) S. Douedi – H. Douedi – Août 2020 « Mitral Regurgitation »; (4) Vuyisile T Nkomo, Julius M Gardin, Thomas N Skelton, John S Gottdiener, Christopher G Scott, Maurice Enriquez-Sarano : Burden of valvular heart diseases: a population-based study
Mitral valve repair and replacement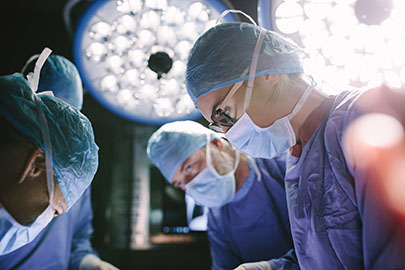 Where regurgitation is severe, surgery is necessary to repair or replace the mitral valve.
If it is feasible, mitral valve repair is the gold standard surgical option because it preserves the native valve and ensures better long-term results. The most common repair technique is the annuloplasty procedure involving the implantation of a device surrounding the mitral valve to reduce annular dilatation and draw the leaflets together to restore coaptation.
However, regurgitation can recur in 40% of patients within two years (Goldstein). In certain complex cases, residual regurgitation may occur immediately after surgery and, except in certain high-risk patients, further valve exploration must be.